Journey without a beginning and end for the Temperidis family
Headquartered in a mailbox in Italy, their home is a 4×4 Iveco caravan, their neighborhood all over the world. The Temeridis family from Thessaloniki have the luxury of seeing a new view every morning. Daddy Akis Temerides, journalist, mom Voula Netou, choreographer and their 6-year-old daughter Anastasia left their comfortable life in Italy, not for a leisure trip, but for getting to know our planet.It started in 2007, when the couple left for their first outing. An adventure that lasted a total of 36 months. A few years later and having a child, they decided to finish what they started. Since May 2018 they are back on the road, on a journey with no specific destination, no timetable and no return date, because 80 days is not enough for the whole world.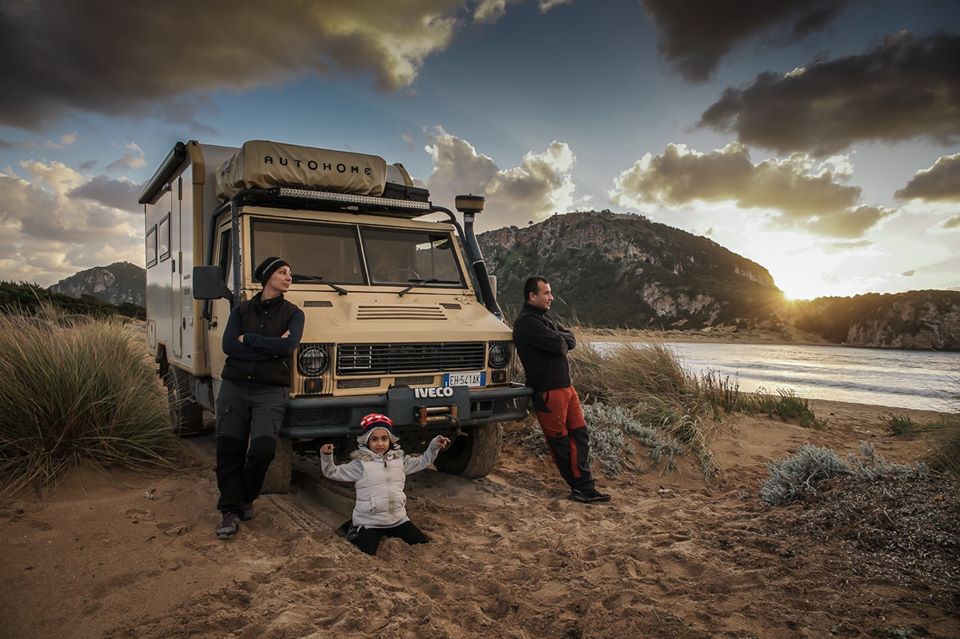 The story behind the journey
In the '90s, I came up with the idea to tour the world on a motorcycle. This was maturing in me over time. When we were with Voula we had it on our minds for years and luckily things got it so we chased it and we were able to put it forward in 2005. In 2007 we left for our first trip, which lasted 3 years and 4 months, totaling 1234 days. The first trip completely changed our psychology, we returned to Greece, and we were traveling elsewhere and we were elsewhere. Then we were given the opportunity to work in Tanzania. We went, Voula became pregnant and we decided to go back to Italy, where my main job was. So we arrived in 2014 and a little bit of the routine, a bit of the nostalgia of what we had lived through, made us think seriously about our next trip. In a way it was a one-way street for us to leave as Anastasia grew up.We had started something very beautiful with Vula, we couldn't let our child out of it. 'So in 2017 we bought our vehicle and got into an orbit. We're on the road from May Day 2018.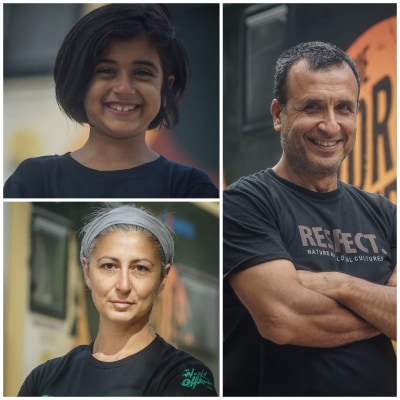 The preparation
The preparation is continuous and does not stop even when the journey begins. Beyond that, psychological preparation is definitely needed. We need some income and some sponsorships, we didn't collect money and go out to eat, we live our normal lives just on the road. While traveling, I work as a regular, translate, write for a Greek newspaper insert, and have a collaboration with Maserati at the press office level. In addition to having a child now we need to ensure that he is educated. So they started with Voula from Persia and made the material for the first grade. And of course the vehicle, you look at everything, but there will surely be some on the road. In any case, you try to limit the luck-unlucky factor to the minimum.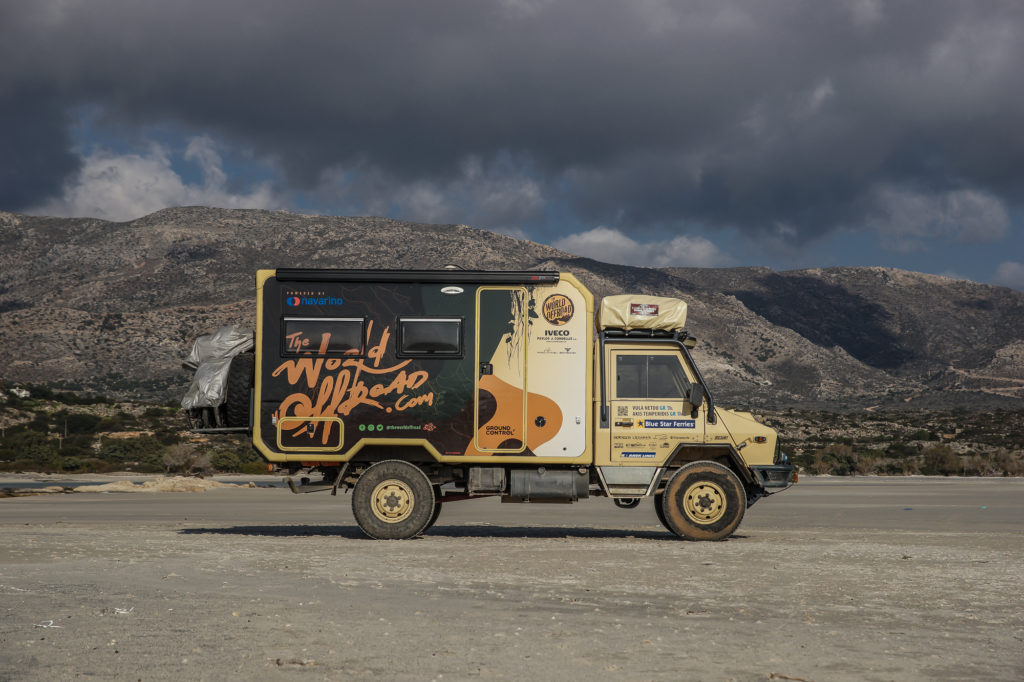 The route
So far we have devoted more time to Greece, the Balkans and Europe. Normally it would have taken us 7 months to leave for Turkey, but there was a terrific collaboration that gave us the opportunity to return to 15 Greek islands and found it very important for the child to learn his country. So as you understand the route may change.We have a general plan in our minds that takes us from Central Asia, India, Southeast Asia and maybe Australia. Having the experience of the first trip, we have now learned that you have to let go of that, not set too strict a schedule. Nobody tells us where to start and where to end. However, we want to go to places we had left behind the previous time, like Mongolia.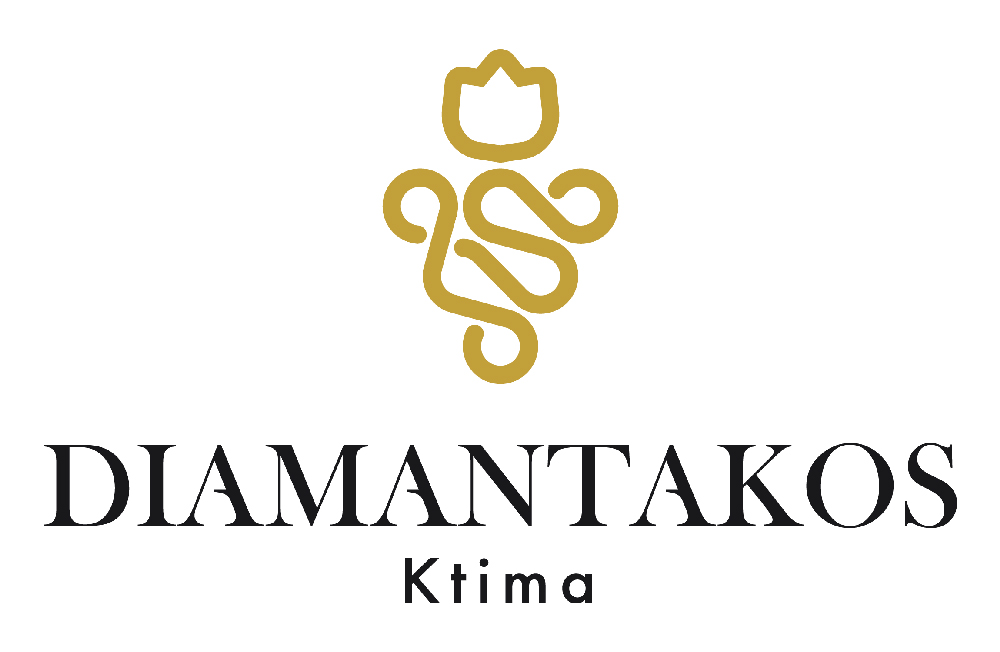 The difficulties
The difficulties are many, think about leaving your life, your home, your regularity. This, as you understand, requires good psychology, strength and inspiration to keep the child in tune with us and with us. The financial part is also difficult, you have to make a living from a distance. Whatever you see it is a difficult life choice. Issues are constantly emerging, for example we are currently facing a problem with multiplex. This is a car passport, which makes it easy to enter all countries and as we have Italian plates it costs a lot. We were asked for 20,000 bank guarantees. This amount does not exist, so we decided to continue without it and face it along the way.The journey has such obstacles that you have to overcome it all the time. To find out, a month ago we were traveling from Ukraine to Moldova, at the border they found a knife forgotten in my military sack and the officer held me there for 1.5 hours. He wanted to either give me money or go to court on the grounds that I was armed, which is ridiculous. There is a difficulty where the experience and the calmness appear in the way you manage all this.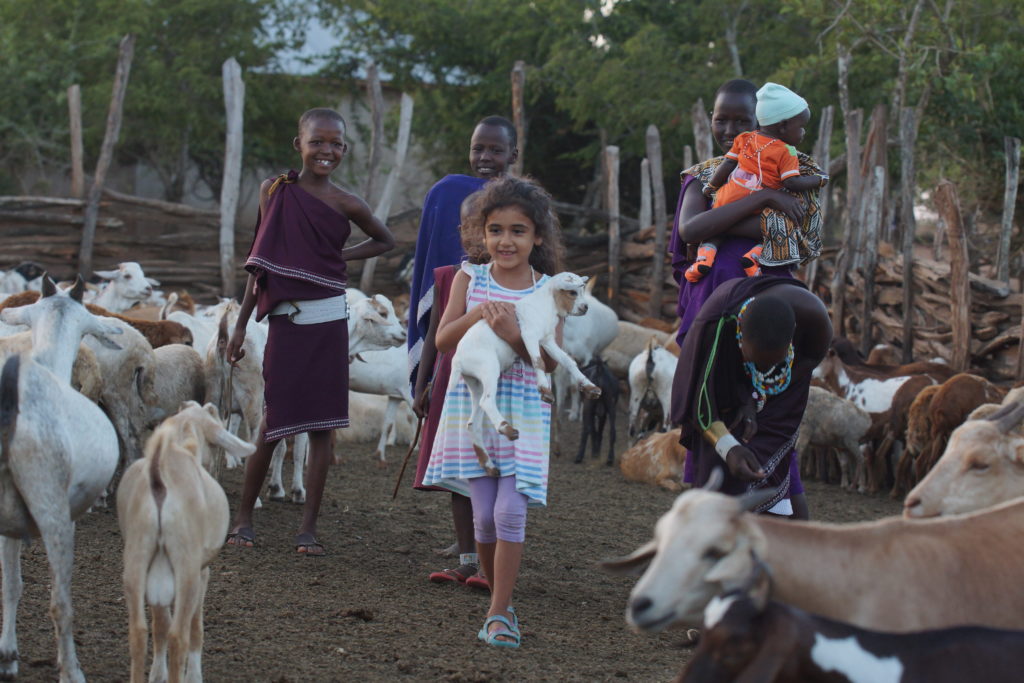 The memories
The first trip was a short life, 5 continents, 70 countries, countless experiences and memories. We had an accident, we stayed in the middle of nowhere with an engine, we were trying for 10 days to find a way to get the car from Indonesia to Malaysia.We had adventures with countries that didn't allow us entry, financial difficulties. My brother died while we were in Nepal. However, on the journey, as in life, well, they remain. We came back healthy, healthier to the point than when we first started, returned beloved and refreshed, never ending the positive experience.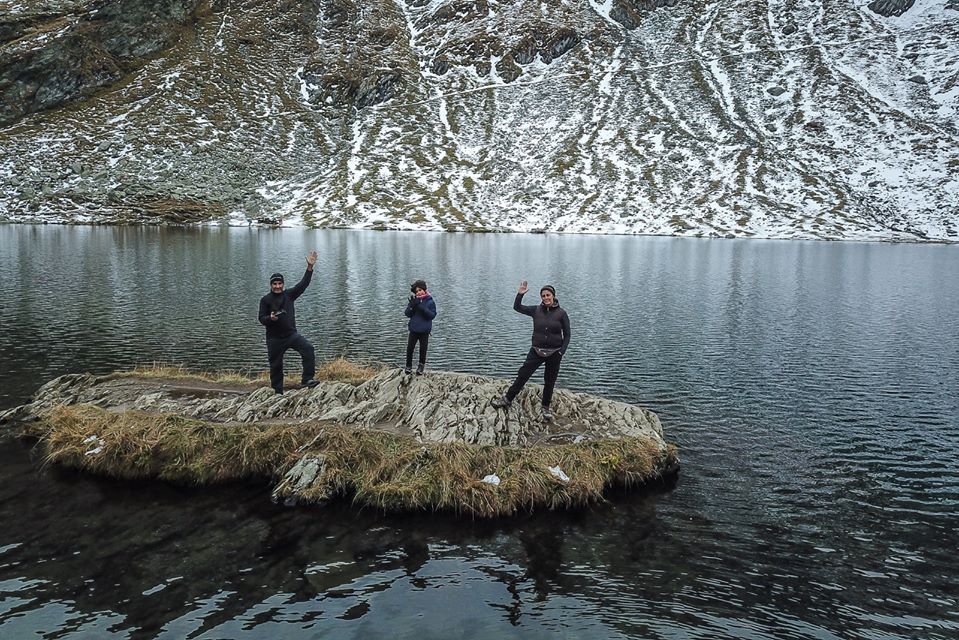 The education of Anastasia
We do not abolish education in any way, on the contrary we cultivate it in our journey. We have talked with people, with educators both in Greece and abroad and they are all positive with our consept. We have of course written about it from time to time as a kid and go crazy.Voula is the one who has completely taken over the education of the little one. Within the day wherever we are, we will stop somewhere for their three-hour lesson. This can be done in the morning, it can be done in the afternoon, we decide. Our goal is to go this way until Anastasia finishes elementary school, but that can be overturned.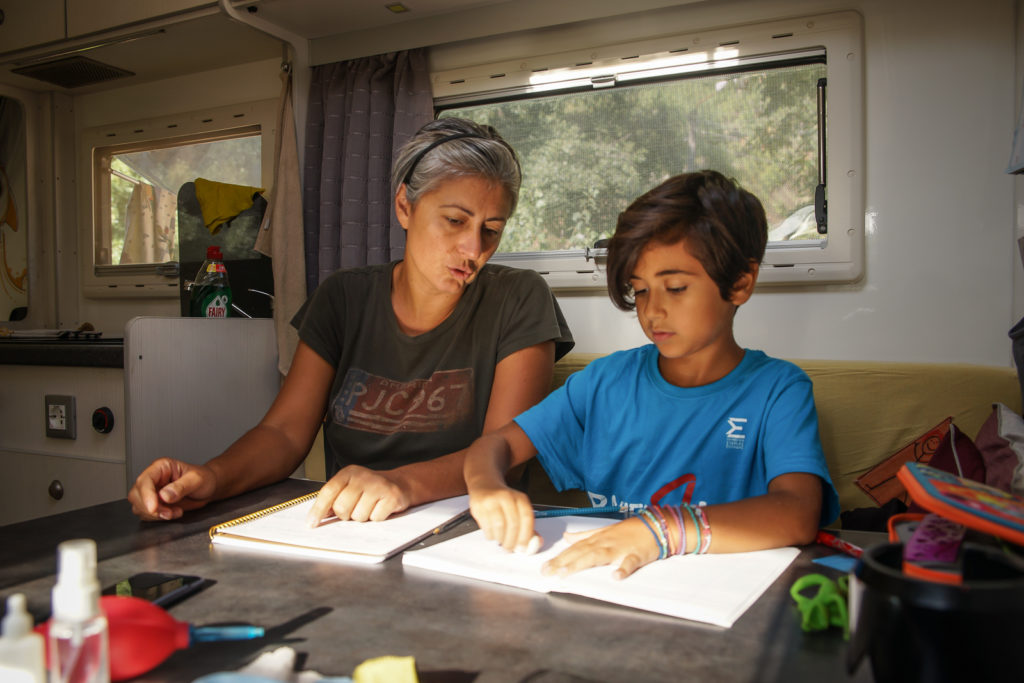 Technology and communication
Thanks to a US sponsorship, we have a satellite dish in the car, which is the latest technology. So we can have internet at any time, even as we move. This is of course very useful for us, and it provides us with security. But it's also very expensive, so we try to use it wisely. In every country we go to, the first thing we do is go to an ATM to get local money, and the second move is to buy a sim card to put it on mobile.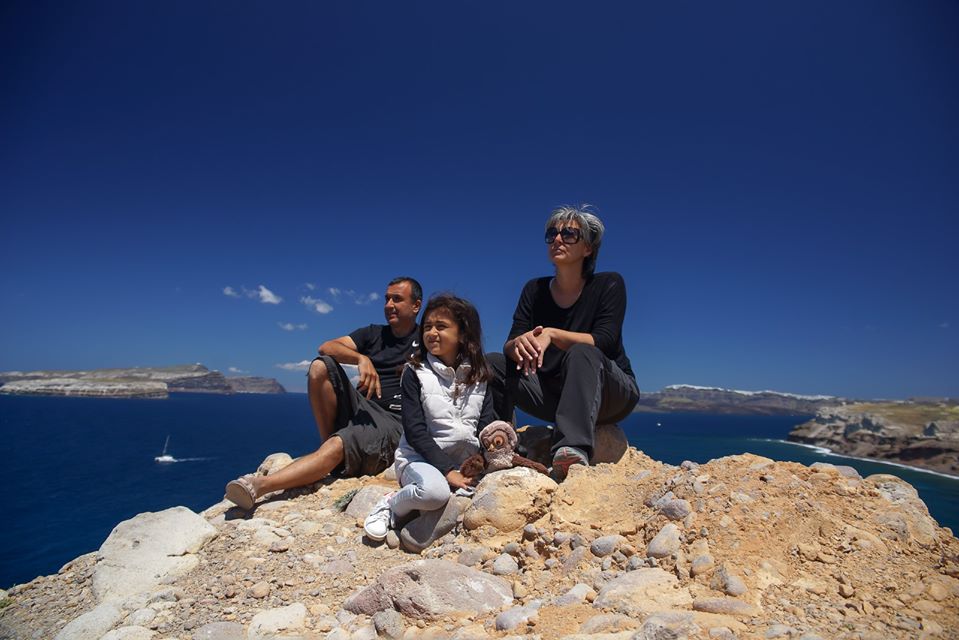 The pros and cons of the travel for Anastasia
We have an experience so far, after living it for over a year. Experience tells us that becoming a child is great. He has incredible experiences, show rotations. He knows the world, he knows things, he doesn't get bored. She is not afraid of approaching other children to make friends either in Bulgaria, Italy or anywhere.The impact of this lifestyle is seen on the child. The downside is that he doesn't see his grandfather, grandmother, or the wider family so often. That it does not have the order, which puts the environment in a stable community, because for Anastasia the whole world is a community. Now how this will work in the future we will see below. I'll leave a question mark for you to ask, because we have to see over the years how all this will work on her. Of course, if we see something that has a negative impact on her psyche, we will change our way of life or lifestyle.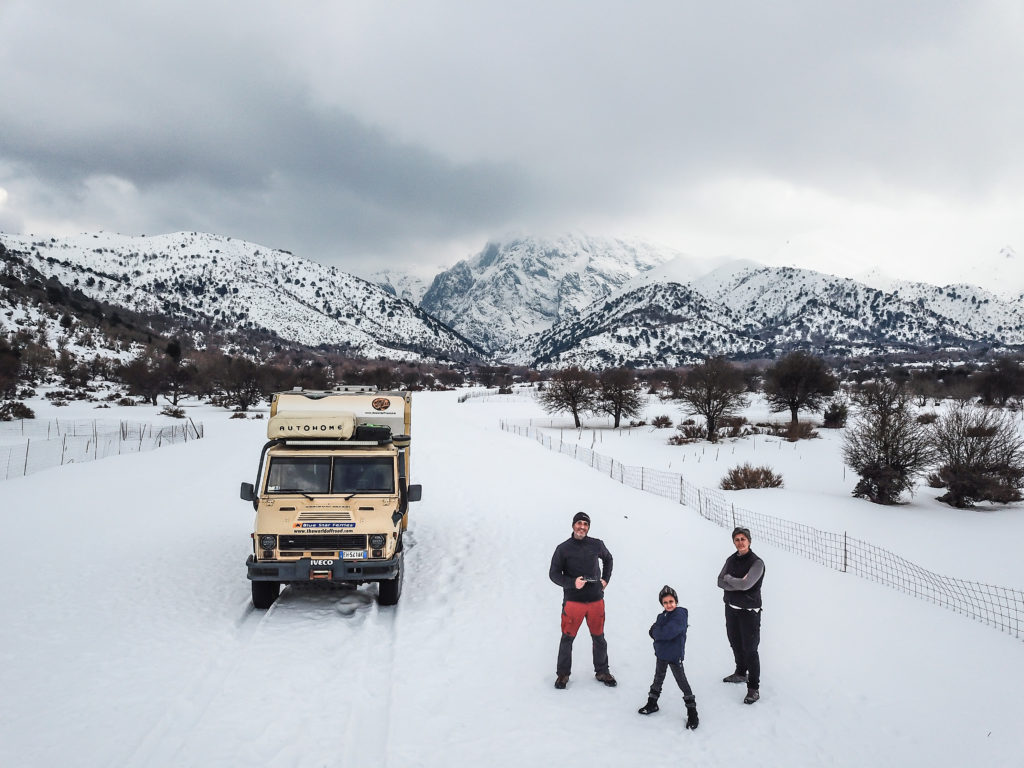 The message
The trip itself is the most talked about. If we can send a message, though, it's that man has to travel. Not to go on a vacation to the hotel and to the sea for a swim, but to travel! To put in the education of his child the travels. Every Greek child, every child at a tender age should definitely see how they live in Africa, see how they live in India and Southeast Asia, of course if finances allow, but if you want it is.Someone who has not gone to India does not know the world, has a distorted view of our planet. Travel allows you to gain knowledge of your land, helps you nourish your mind, creates dreams, reduces your fears and removes stereotypes. We as a family have not made the journey to our animals, our lives to the journey.If it were possible for someone to come with us for 3-4 days, in an exotic environment, he would see that we are not doing anything terrible. We have a simple life. We are looking for water to wash, to wash our clothes, to oil. Let's stop somewhere for the lessons of Anastasia, but also my work, and find some sleep somewhere safe. Yet we have another spirit, another tranquility.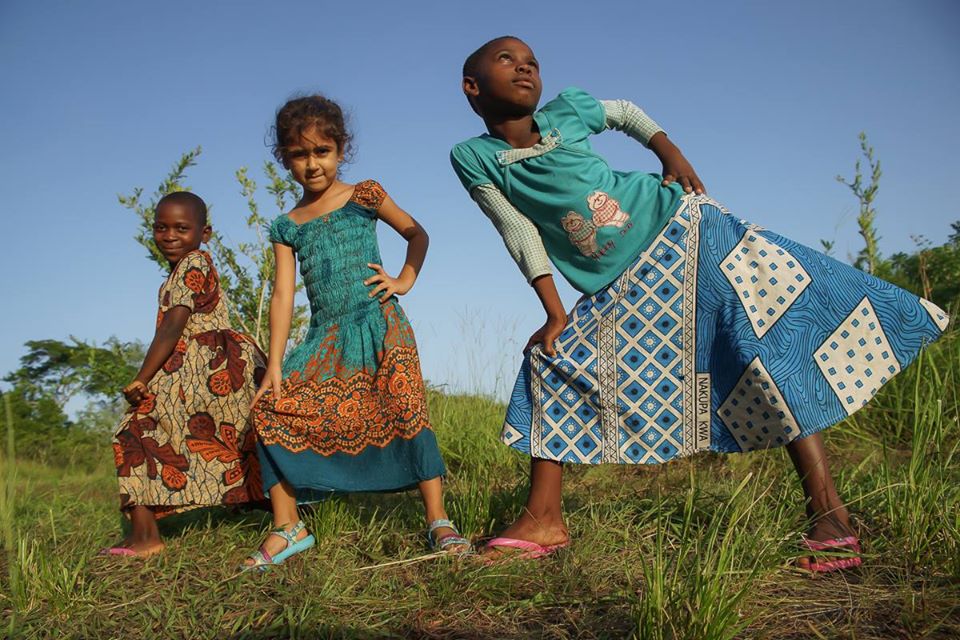 Last week, my 8-year-old daughter had to write a school report on an adventure she had lived through. So he wrote about a bad storm during our summer vacation. That same week, I talked to Akis about making the Story, whenever I completely unconsciously made the comparison between his daughter and mine. I pondered what experiences, images, and experiences each had in their short life so far. I was jealous of not hiding you and I immediately wondered if I could do it. If I am willing to give up everything, home, work, friends, comforts, and make the world a family trip. I thought about it a lot, I still think it is the truth, as I am not able to answer. Maybe because I'm afraid to admit to myself that the answer will probably be in the negative, maybe because as long as I don't answer, I hope that answer will change. You; Would you dare it?
I'm not traveling to go somewhere, but to go. I travel for the sake of traveling. The important thing is to move.